UX Fellows Gesture Study

gotoresearch represented the United States in a global study of spontaneous gestures with UX Fellows. UX Fellows wanted to know if there are universal gestures or patterns of usage. 360 people from 18 countries signaled, waved, and wiggled to help us uncover how people expect to communicate with devices through gestures.
Participants were placed in front of a switched off TV and instructed to imagine that the TV was able to understand their gestures. The most frequent gestures were identified for each country and then aggregated.
360INTERVIEW PARTICIPANTS
---
18COUNTRIES
---
22GESTURES ANALYZED
UX Fellows analyzed the results to look for gestures with high and low international consensus, finding that there is high international consensus for many common commands, like pausing a program or changing channels.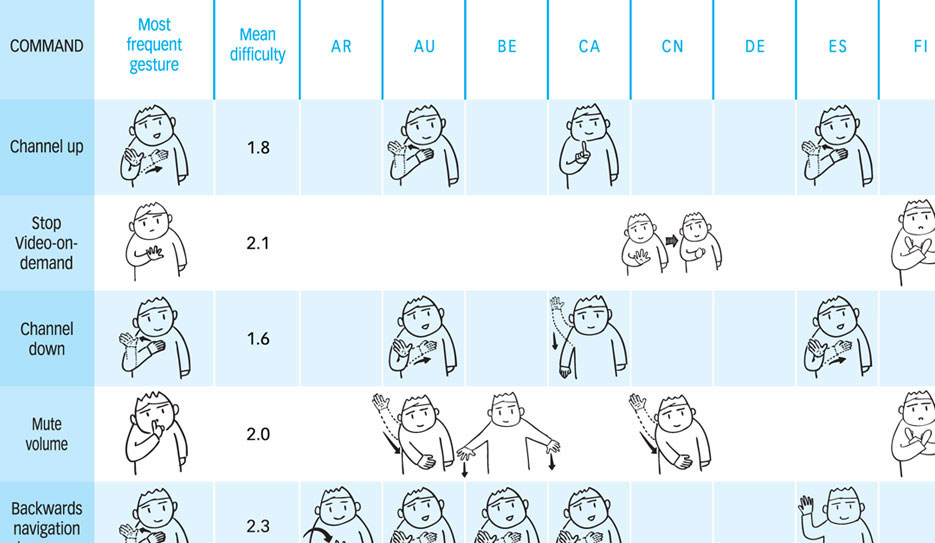 As commands became more complex—muting volume or accessing context information—universal gestures fell apart. Not only were there significant differences between countries across the world, even neighboring countries used different gestures.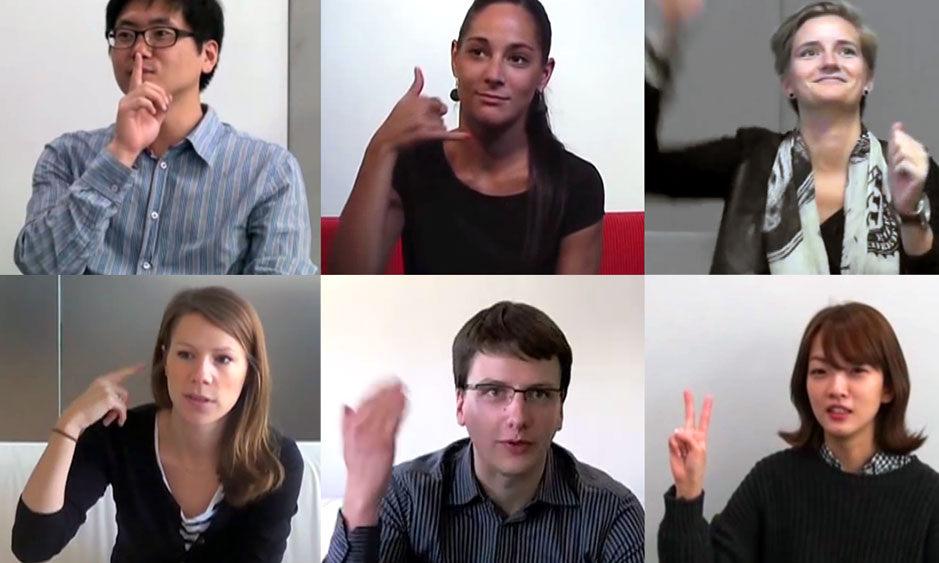 This suggests that it may be necessary to establish a set of pre-defined gestures that are learned or substitute semantic gestures with pointing gestures for complex commands.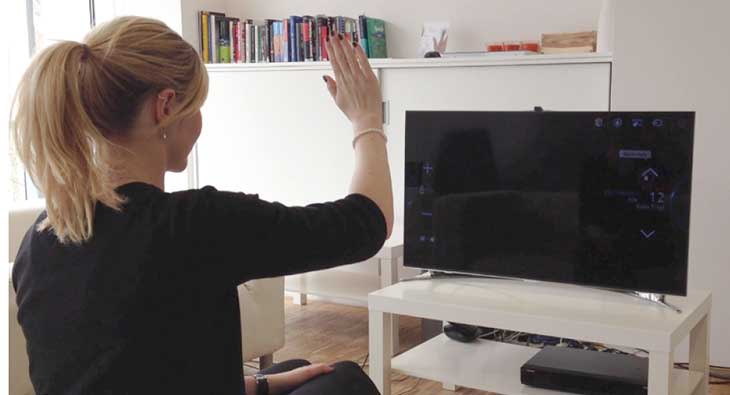 This study (full report) launched gotoresearch's deeper exploration of the future of gestures, leading to a presentation at SXSW, a paper published in HCI International, and an award for "Most Inspirational Project" at Convey UX 2014.